Welcome to Atlanta Strings!
Your locally owned source for renting or buying high quality violins, violas, cellos and basses. Conveniently located in Downtown Lawrenceville, we have a full range of products and instruments for all ability levels. Come check out our friendly staff, all of whom have degrees in music or were former orchestra teachers in the public schools.
Tuesday – Friday : 12 pm – 6 pm
Saturday : 11 am – 6 pm
229 W Pike St, Lawrenceville, GA 30046
Parking for our shop is located behind our building off of Culver Street.
Atlanta Strings was started 27 years ago by a local cellist.
In March of 2020, Jamie and Venus Parker, former Dekalb and Gwinnett orchestra teachers, purchased the business. Jamie taught orchestra at multiple schools in Dekalb as a traveling teacher before taking the reins at Sweetwater Middle School. He then opened Berkmar Middle School. Venus has a Masters Degree in Violin Performance and has taught at Lilburn Middle School, Parkview High School and Snellville Middle School. She has also performed with Ray Charles, The Moody Blues, and many other well known artists.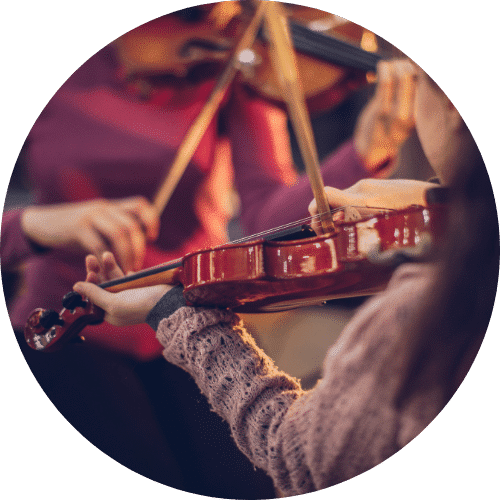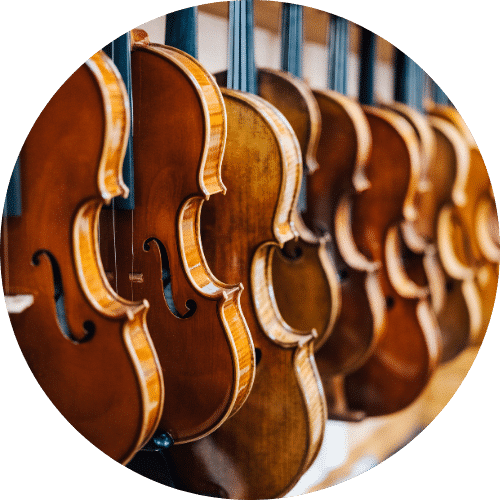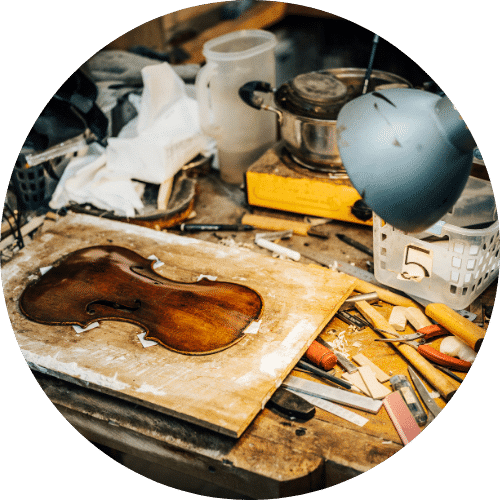 This quaint little string instrument shop is a hidden gem in downtown Lawrenceville. Owner is very knowledgeable and personable. The quality and tone of the cello we rented far surpasses that of cellos we've rented previously elsewhere. Overall, a great find!
Great, helpful staff. Treated me and my very very old violin with care. Super glad the place closer to me was closed the day I went! So glad I found them!
Great place to get your stringed instrument repaired. They also have many instruments for sale. Cute dog that greets you.
229 West Pike Street
Lawrenceville, GA 30046